2 tags
Add a Soundtrack to Your Reading Experience with... →
stoweboyd: Meg Rayford viaTech Cocktail Your favorite movies have their own unique soundtracks, and now your favorite books can, too. Founded by Paul Cameron, Booktrack is a startup that is changing reading – and the publishing industry – forever. Booktrack creates synchronized soundtracks for ebooks to enhance the reader's imagination and engagement. Combining music, sound effects and ...
1 tag
Well.
Resurrecting this, hopefully as the cooler, calmer me, half because I truly love the flow of this place, and half because for once I actually got my name locked down on here.
2 tags
n+1: The Intellectual Situation →
charmian: I don't really agree with this article, but it's interesting, especially the parts about advertising and video games (as regarding art and participation) it's definitely got some interesting stuff in it, if drowned out by the overdramatized hand-wringing on the part of the author. I mean, seriously, get a load of this quote: Today we Google ourselves to see what the...
"This is where Tumblr comes in. It's the future of social networking if your..."
– John Mayer: Twitter Isn't "Over", I'm Over It. After three years at this, I can't begin to describe the feeling of having this philosophy — the reason Tumblr will never feature a legacy comment system — described so perfectly. I love you, John. (via david) Huh, so THIS is the rationale behind...
2 tags
More details about the Apple Ipad's 3G options →
For all the misgivings I have about the iPad, I keep coming back to the fact that it has prepaid, sensibly priced 3G. WANT.
2 tags
Apple updates the iBooks page →
Interesting that VoiceOver will work in the iBooks app. I wonder if this is something Apple negotiated with the participating publishers, or if it is a feature that will only work on free books or books without DRM. Speaking of DRM, there doesn't seem to be a mention of it at all. I guess we'll have to wait till someone can actually review the device and settle that question once and...
2 tags
Same Sex Marriage becomes legal in Washington →
Some happy to take my mind off a crappy day.
3 tags
Nearly everything about this article makes me want to chew on walls or, better still, on the author's face. As I read, I am just thinking no, no, no, no you bloody well don't. The byline alone makes me want to hit someone. "It is becoming both easier and more difficult to experience the thrill of being an outsider", the article says, confidingly, as if I should...
1 tag
REBLOG IF you can't STAND writing on paper with...
inkstone: What? (via idothattoo) Oh god oh god YES. How can people do anything else?
1 tag
"To take that a step further, when someone – inevitably white — says, "I don't..."
– Mean Asian Girl, guestposting at Shapely Prose.
Liverpool police make first mini-chopper arrest >... →
charmian: We're living in…..THE FUTURE! LOL, no kidding
2 tags
Daniel Fox's Jade Man's Skin comes out tomorrow →
You know you need to preorder this shit. I have ;)
The box car kids →
Linking to remind myself to add this blog to my RSS.
1 tag
it's snowing????
Dallas, TX, y'all. They updated their forecast to be 3-6 inches, which is just wacked out for here. Pix to come :D
2 tags
Intent! It's fucking magic! →
See, the great thing about this thaumaturgy is that it protects anything a privileged asshole says! So it fits in line completely with that glorious sense of entitlement that privilege tends to confer, basically, the idea that you can say anything you want and should never have accountability for what you say! Because you see, all privileged people have this ancient eldritch power called...
2 tags
The Amazon/Macmillan blow-up: An e-book lover's... →
Chris Meadows at TeleRead breaks the ebook reader's viewpoint down.
1 tag
Definitive (i think) list of Limyaael's rants →
3 tags
"Please give medium!Tara her own show. PLEASE."
– Me, watching Leverage 2.13 last night.
4 tags
Amazon vs. Macmillan: the aftermath
What happened Soon after the iPad shindig went down, Macmillan held a meeting with Amazon, and demanded new terms for selling ebooks. In exchange for becoming able to set prices for the ebooks they sold through Amazon, they wanted to take a lower cut of the entire sale (full explanation here). Amazon said no thanks, then delisted all of Macmillan's print and ebook inventory from Amazon.com...
1 tag
Dexter, up to ep 7 of 1st season
charmian: The subplot that filled me with the most righteous indignation was the inconsiderate neighbor with the dog. I don't know what that says about me… You and me both. That was one of my dear moments in S1; makes me wish S2 hadn't pissed me off so much. What I would give to be watching more than one TV show at a time :3
1 tag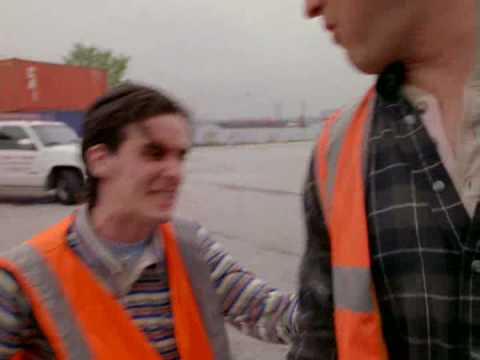 3 tags
Engadget: Amazon pulled Macmillan titles due to... →
AKA there's nothing worse than getting caught in the price war between two giant corporations.
2 tags
Bottle cap
I'm talking about that metal thing on top of bottles, real glass bottles. Here in the US, there are a lot of twist-off bottle caps, unlike the ones I grew up with in Nigeria. I remember needing to carry a bottle opener in my bag if I could—just the cheap metal kind that always hurt to use. I remember saving caps, especially as a kid, mostly so I could get the rubber lining out of them...
2 tags
two isms for one, or that stupid Ultimi Barbarorum... →
Dear Ultimi Barbarorum, please crawl up your own ass and die. Ah yes, I'm a WOMAN therefore I like things to be USEFUL instead of TINKERY and OPEN. And when I get OLD I will want things to be very simple so they don't stress my old woman brain! This line of thinking is so full of sexist, ageist, illogical bullshit that it's almost not worth the effort to skewer. Here's a...
3 tags
via BGR: AT&T is requiring messaging plans with... →
What can one say but "bleh"? Count this as yet another reason I'm on T-Mobile on a prepaid plan.
1 tag
Everything by Megan Whalen Turner is now available... →
Looks like Uche will be blowing her book budget this month.
1 tag
Gadgetry
troisroyaumes: I won't lie; I've been avidly following the liveblogs on Gizmodo and Engadget for Apple's reveal of their unfortunately named new product, the iPad. Bloggers sound disappointed, which is no surprise given all the buildup for an Apple tablet. Despite the "low" price, cheapest iPod Touch + B&N Nook And the low end is $500…seriously. the most revolutionary thing to me...
2 tags
"If you're angry at Shirley, you're doing it all ,wrong. If..."
– TNC breaking a fool down, showing us all how it's done.
2 tags
"She said she believed that bombing suspect Umar Farouk Abdulmutallab was..."
– Hillary Clinton blames Nigerian leaders for extremism, i.e. a really ridiculous quote in an article that would otherwise make sense, mostly. Being "disturbed" by wealth is not an excuse for becoming a terrorist, ffs; it only shows how goddamn stupid you were, to be...
3 tags
Book Rec: Muchacho, by Louanne Johnson
When I bought the book, I thought it looked too short. But I was already enraptured by Eddie, so I dived right in. A little heavy-handed with how smart and balanced the 'good' characters were, but it feels real, like you're sitting next to the guy and listening to him shoot the shit. Here's the bit that killed me, that made me cry: That book burning made me so mad for...
REBLOG IF you wish music played during epic...
(via idothattoo) So true.
3 tags
Babby's first contract
It's not just the screen size of Apple's upcoming tablet that will please Kay, but the fact that Apple is reportedly selling its tablet with a 3G data plan…In fact, it's been the challenges faced by the One Laptop per Child project in particular, for which he's an adviser, that have solidified his belief that the PC industry needs to move away from just selling hardware and towards a...
Palm Pre getting Assassin's Creed 1 →
2 tags
Bitch PHD: This American Marriage →
This hit me hard. That's all I'll say.
2 tags
Shapely Prose: Tiny crafts →
Makes me want to start writing drabbles in earnest again. I've been longing to do little writing projects for a bit— to start and finish a lot of little things. Maybe I will.
2 tags
"If you had a car that needed to be repaired and then it had to go back in the..."
– Insurer steps up fight to control cost - Pure, unadulterated BS.
3 tags
White /= universal, aka Realism in UI Design →
Post is spot on about that sweet spot between too much UI detail and too little, and spot off about the universality of what reads to me as a white guy's face.
Coverfail Linkspam →
inkstone: I know I'm not supposed to have favorites.  I should treat every linkspam the same as a mod.  But honestly?  This compilation is my favorite so far because if you read the posts chronically, it forms a great meta-narrative with a great conclusion. (Mostly.) Read this linkspam last night, I really liked the progression. And yeah, "mostly" is an entirely appropriate way to...
Dear Amazon: Let me state the obvious →
Because you know Amazon's primary goal is to beat tablets with the Kindle. Even when they may be releasing Kindle apps for those tablets.
2 tags
Ain't That a Shame →
inkstone: The notion that "black books" don't sell is pervasive at every level of publishing. Yet I have found few examples of books with a person of colour on the cover that have had the full weight of a publishing house behind them.4 Until that happens more often we can't know if it's true that white people won't buy books about people of colour. All we can say is that poorly publicised books...
3 tags
"Shh. Do you hear that? Off in the distance. It sounds like a freight train from..."
– John Gruber being hilariously over the top about Amazon's recent announcement about the 70-30 split. More later about why this is an exaggeration at best.
2 tags
Amazon announces new 70% royalty option for Kindle... →
Interesting. The requirements to participate in the new option naturally hinge on publishers pricing ebooks at or below $10 or the price of the corresponding physical book, whichever is lower. I wonder what this set of requirements means for pubs that are digital-only, though - would they have to undercut their own prices? (via Gizmodo)
The Times to Charge for Frequent Access to Its Web... →
I thought they'd wait till Apple's event next week to announce this. I wonder if the release of the tablet is as tied to this I originally read elsewhere.
and i found my password for here again
Now to actually follow some people :P
it's a small world after all
Trying this out for shits and giggles…again.